Seattle/San Juan Island - Commuter Tickets - SAVE 15%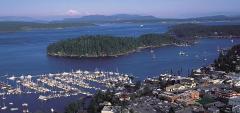 Commuter book of 10 ONE WAY tickets - To and from Seattle (Renton) and Friday Harbor or Roche Harbor

Purchase credit for 10 One Way tickets for travelers that commute and SAVE $150 or $15 per ticket.


The tickets can be used for travel for friends and family. Book online in a flash and you are set. The tickets are fully transferable but not refundable. Standard cancellation policies still apply.
Select 1 or number you wish to purchase for the quantity (Gift Card) and enter the promo code "fhscommuter" in the ADD PROMO CODE / VOUCHER field at payment and you will receive the $150 off per quantity.
Please feel free to call to purchase your Commuter Tickets.