DONT USE Seattle/San Juan Island - Commuter Tickets - SAVE 15%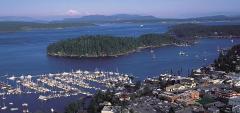 Commuter book of 10 ONE WAY tickets

Purchase 10 One Way tickets for travelers that commute and SAVE $150 or $15 per ticket.


The tickets can be used for travel for friends and family. Book online in a flash and you are set. The tickets are fully transferable but not refundable unless you
Select 10 for the quantity (Gift Card) and enter the promo code "fhscommuter" in the ADD PROMO CODE / VOUCHER field at payment and you will receive the $150 off.
Please feel free to call to purchase your Commuter Tickets.